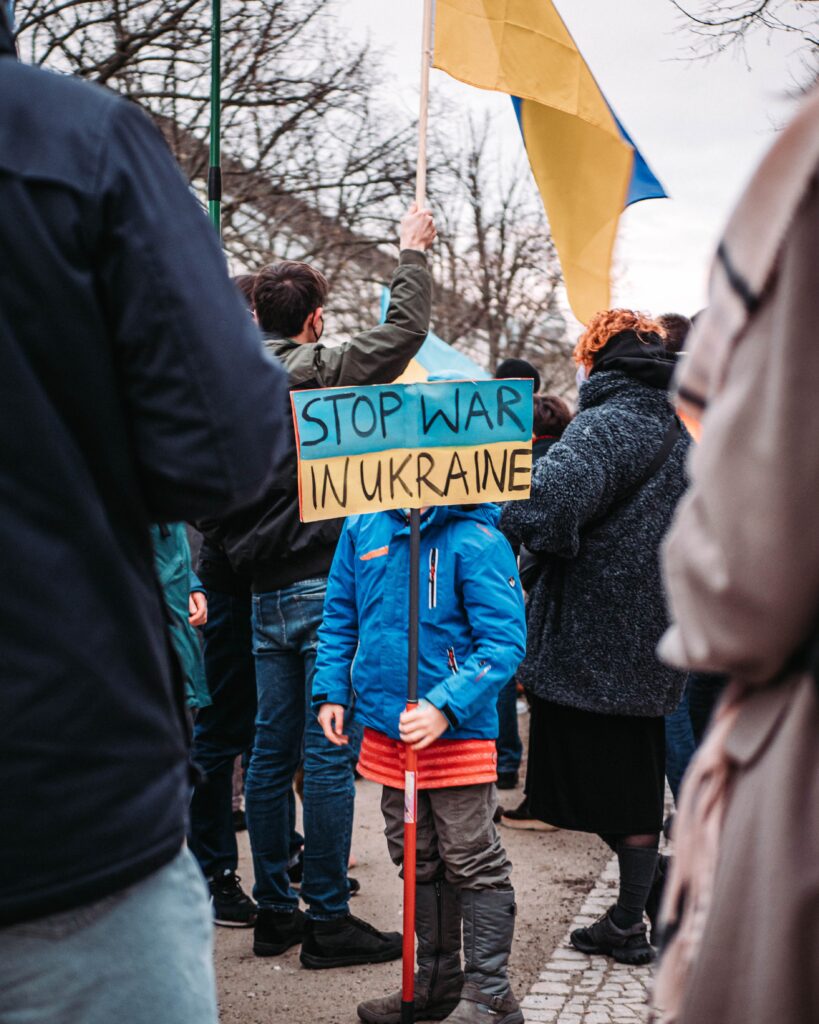 A few weeks ago, I wrote about the war in Ukraine, my feelings about the war, and also about Putin.  I created a meditation to do as well, wherein we send positive energy to Ukraine, to all Ukrainian refugees who had to flee, and finally, to Putin himself; and of course, I also created a jazz playlist honoring Ukraine.  One of the comments I got on the YouTube channel for Jazz Therapy was something along the lines of: "This is a powerful meditation. Thank you for doing it.  The audio is…not good."  When I read this, I felt a tad embarrassed, since I want Jazz Therapy to stand for quality. So, I do truly apologize for the poor audio that went along with the meditation. I felt like I should do another meditation to for ending the war in Ukraine, especially as there have been a few recent developments.  When I thought about wanting to close out the year on Jazz Therapy, Ukraine was the first thing that came to my mind.  I don't think we can meditate too much for ending the war, nor can we ever send too much peace there.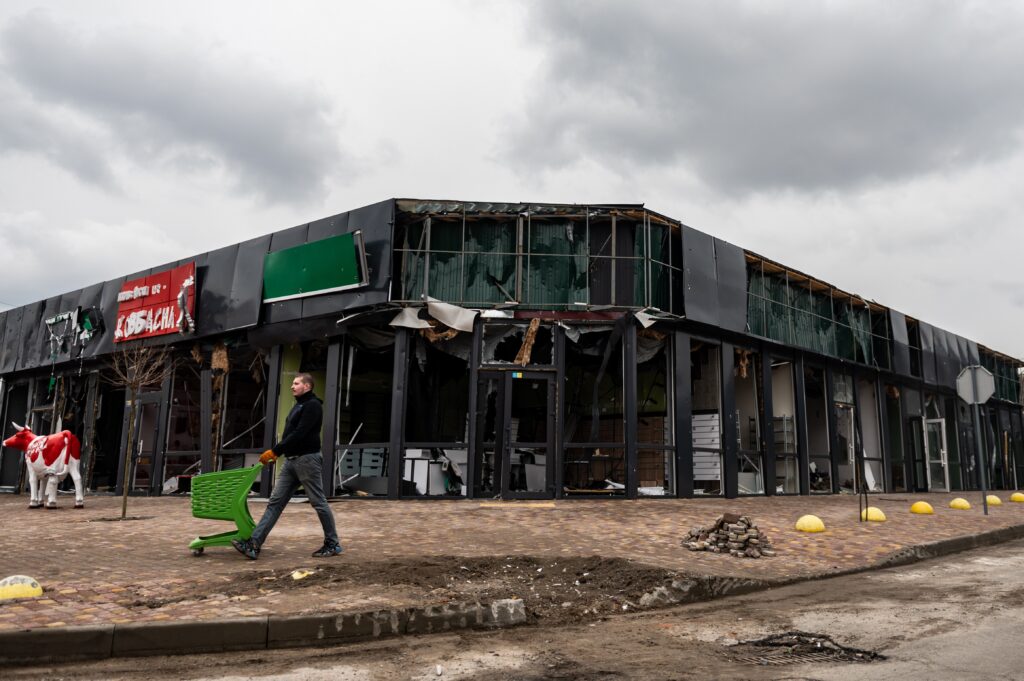 Recently, I read about the possibility of the first peace talks/negotiations to end the war, detailed here in this NYT article (https://www.nytimes.com/live/2022/12/28/world/russia-ukraine-news.  And yet, it's hard to know when this will really occur.  The Ukrainians will speak with the Russians if they will face a war crimes tribunal; the Russians have their own (inane) demands.  However, it seems as thought Putin's power is waning.  Reading that peace talks are even a possibility right now, I felt hopeful and excited.  I saw another article, detailing the fact that the city of Kherson, Ukraine is under siege by the Russians right now.  Kherson is a dangerous place to be right now (https://www.cnn.com/europe/live-news/russia-ukraine-war-news-12-28-22/index.html).  Can you imagine if this was your home and you potentially had to flee due to the fact that your city is a war zone? I felt scared, and chilled, even.  I also can't quite reconcile that right now, where I live, it is peaceful, and a slow time of reflection in this last week of the year; in Ukraine, the war rages on. I feel almost guilty getting to enjoy this quiet time, when a brutal war continues across the world.  This is so much of life: holding often contradictory emotions within ourselves.
In this last week of the year, it is my sincere hope that the war in Ukraine end, and that there is peace for all beings. Being far away from the war, I often feel powerless to do much other than meditate. I know this helps, even if it's a small contribution. I hope you will join me in meditation to end the war in Ukraine, version 2.  And, let us listen to jazz to some incredible jazz to process our feelings and to honor Ukraine.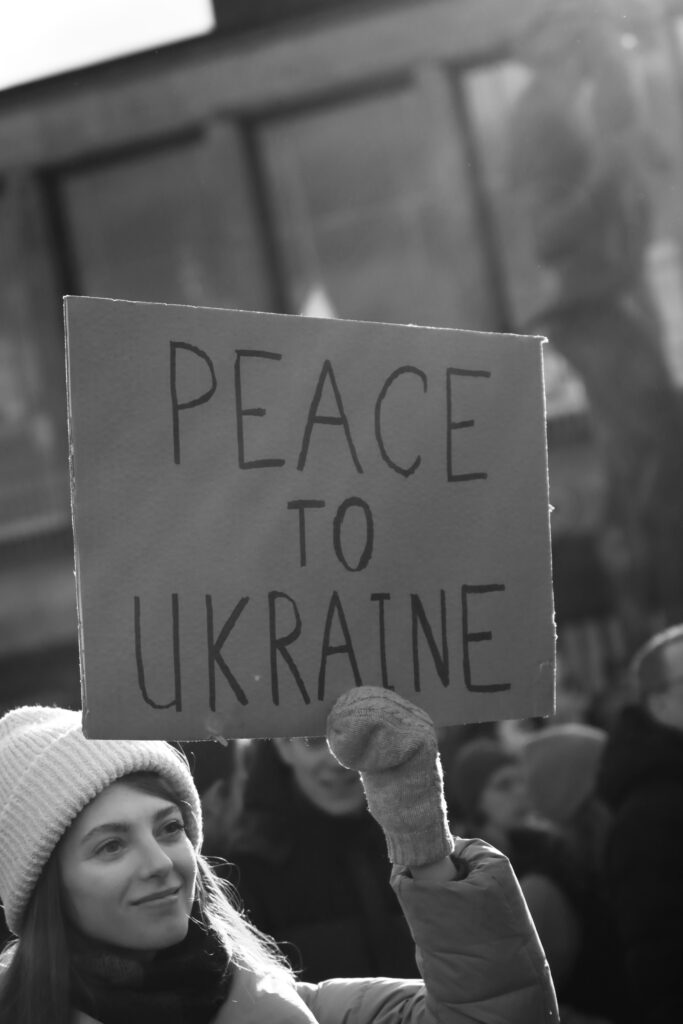 Jazz Therapy Weekly Meditation: Ending the War in Ukraine
In this week's meditation, we will:
-Send positive energy to Ukraine
-Send positive energy to President Zelensky and the Ukrainian Government
-Send peaceful energy to the Russian Government
-Send peaceful energy to President Putin
Jazz Therapy Playlist and Musical Commentary: Ending the War in Ukraine
This week, we have another great playlist dedicated to ending the war in Ukraine. Today, we feature the music of American saxophonist Joe Lovano, and also singer/arranger/bandleader Cab Calloway. Both have birthdays this week. I didn't know much about either one of these talents before today, and I'm grateful to have had the chance to learn more. I'm hoping that I get the chance to hear Mr. Lovano perform someday soon.
Emotional Dwelling (To Mirror Your Mood)
"Glimmer of Hope," Marcin Wasilewski Trio and Joe Lovano, 2020.
This beautiful, dreamy tune captures how I feel about the war in Ukraine-literally, a glimmer of hope that this war could be over.  Joe Lovano brings a warm, rich sound on the tenor sax here, like a warm balm for our soul.  His tone is light, reflective, and also comforting at the same time.
Emotional Elevation (To Feel Better)
"Stella by Starlight," Joe Lovano, "I'm All for You (Ballad Songbook), 2004.
"Stella" is a favorite tune of mind, and it can often be yearning, with a longing, wistful quality to it.  Joe Lovano's version is slightly upbeat, while still retaining these qualities of a deep yearning.  It is our deep hope that the war in Ukraine is over soon.
Emotional Reverie (To Dream and Remember)
"Central Park West," Joe Lovano, From the Soul, 1992
This tune is absolutely dreamy and lovely, and features a beautiful solo from Joe Lovano.  The first time I heard this song, I felt like I was gently being transported to another realm.  His solo here is soft, intimate almost, the way one would speak to a lover.  This album is regarded as one of Lovano's finest.
Emotional Tone Setting (To Intentionally Create an Emotional Vibe)
"It Ain't Necessarily So," Cincinnati Pops Orchestra, Erich Kunzel, Cab Calloway. Gershwin: Selections from Porgy and Bess and Blue Monday, 1998.
I love the entirety of "Porgy and Bess," and I didn't know much about Cab Calloway before today.  The more I read, I learned that he was a singer, composer, arranger, and band leader.  Cab Calloway performed as the character Sportin' Life in the 1952 Broadway revival of "Porgy and Bess, and I learned that Gershwin wrote the role with Calloway in mind (https://en.wikipedia.org/wiki/Cab_Calloway). This song, "It ain't necessarily so," is tongue-in-cheek, the song exhorting us question the status quo.  With the war in Ukraine, we don't exactly know what is going on, so the title seemed apropos.  We hope for peace in Ukraine; how and when this will occur, we don't know.
Jazz Birthdays Each week, we will highlight birthdays of jazz performers around the world.  We are grateful they exist!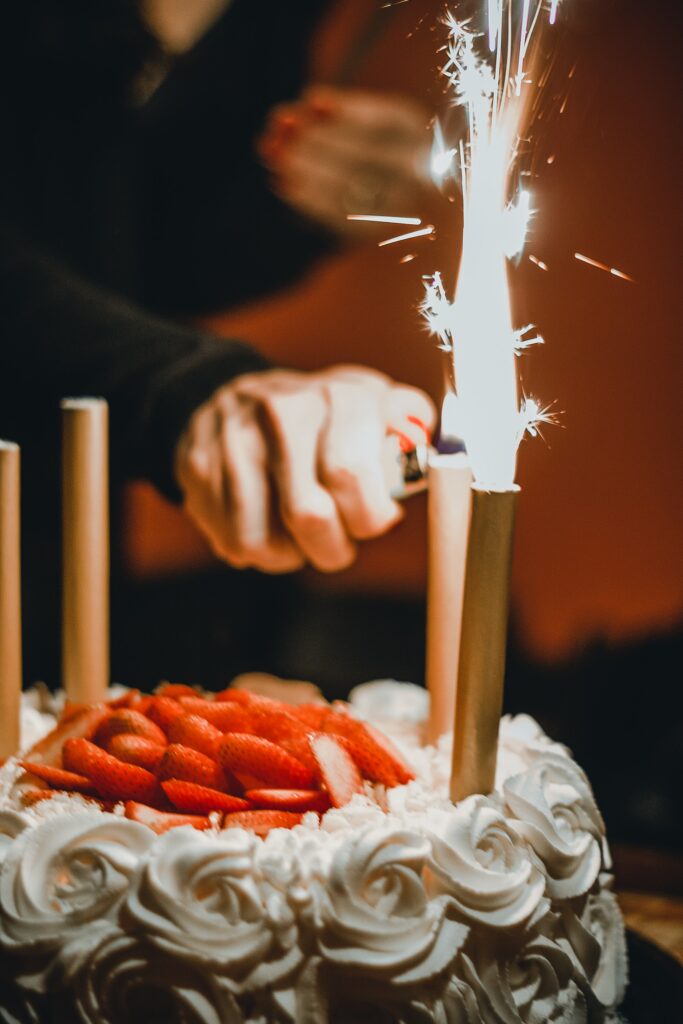 Cab Calloway (December 25, 1907– November 18, 1994)
An influential American composer, singer, bandleader, and arranger, Calloway is an important figure in the history of Jazz.
Joe Lovano  (December 29, 1952-Present) One of the greatest living Jazz musicians today, Lovano is Grammy-winning American saxophonist.  I love his town for it's unique, dreamy tone.  Even in an intense ballad, Lovano's style is unique, and he expands and enhances whatever he plays.
Call for Poetry
Are you a poet? We are accepting submissions for our weekly "Poetry Play" portion of the "Jazz Therapy" newsletter! Your poem could be about jazz, civil rights, or any current event/theme that might go along with each newsletter.  You will get free publicity and appreciative eyes from the readers of "Jazz Therapy!"
Happy Kwanzaa!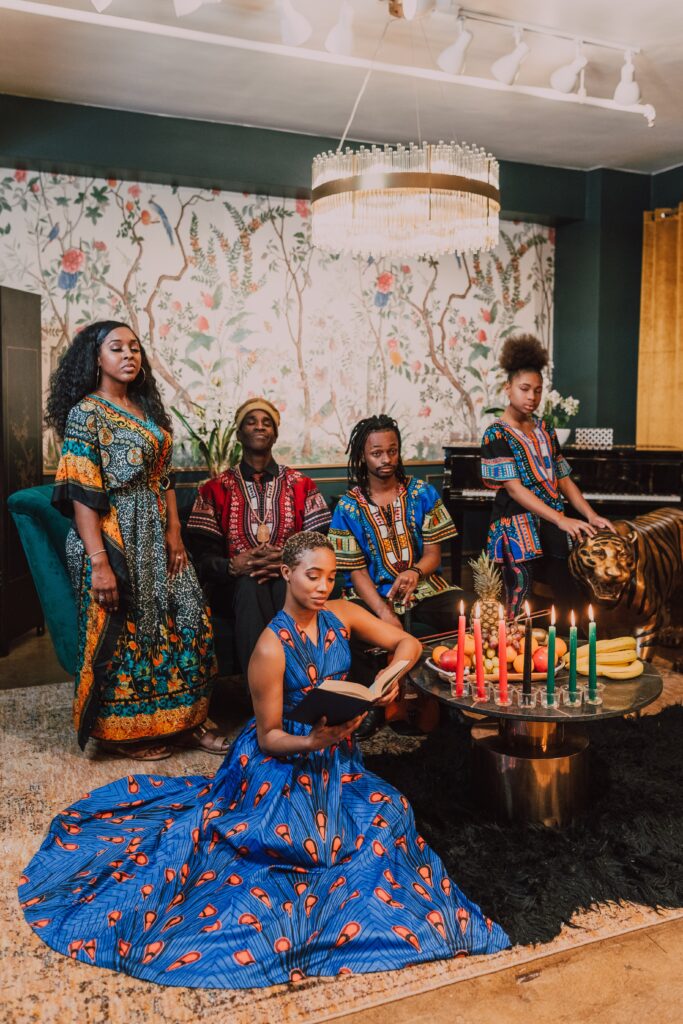 As this year comes to a close, I feel very grateful for all of you and for the fact that I was even able to start Jazz Therapy. I am excited as to what is to come for the next year. May Jazz Therapy soothe your soul. May the war be over in Ukraine. Happy New Year!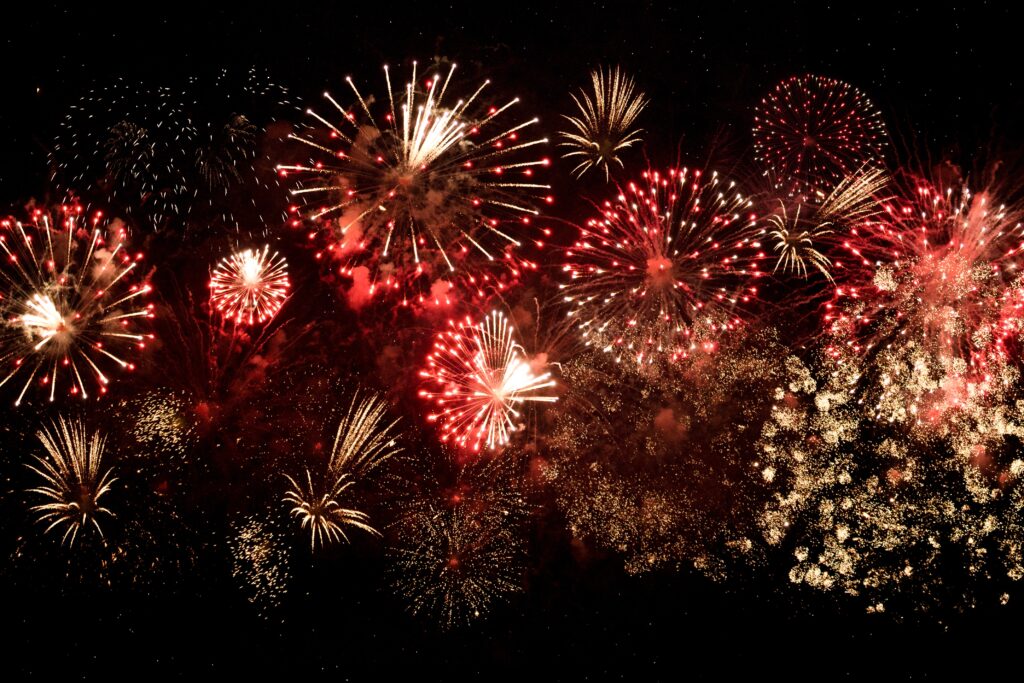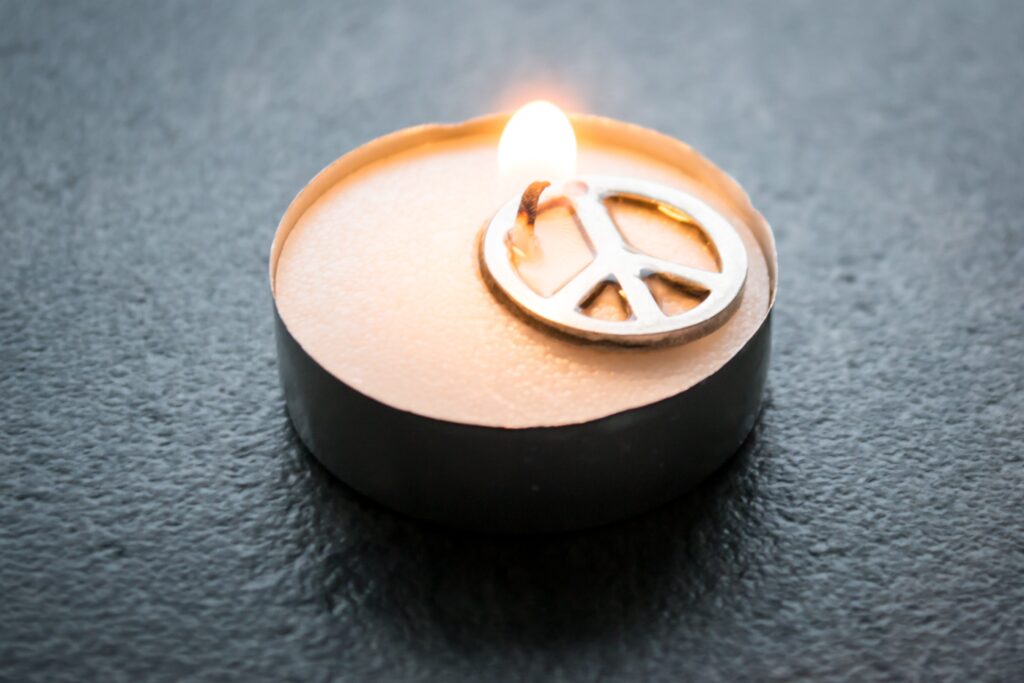 Thank you for reading. See you (shortly) in 2023!
Subscribe
Want to know more? Subscribe to our newsletter